12 Oct

Microsoft SfB to Teams-Only mode migration Tool v1

We were working on building an entirely automated tool that eases your migration efforts from SfB on-prem and Online to Microsoft Teams. Finally, happen to present first look of Microsoft SfB on-prem/ Online to Teams Migration Tool v1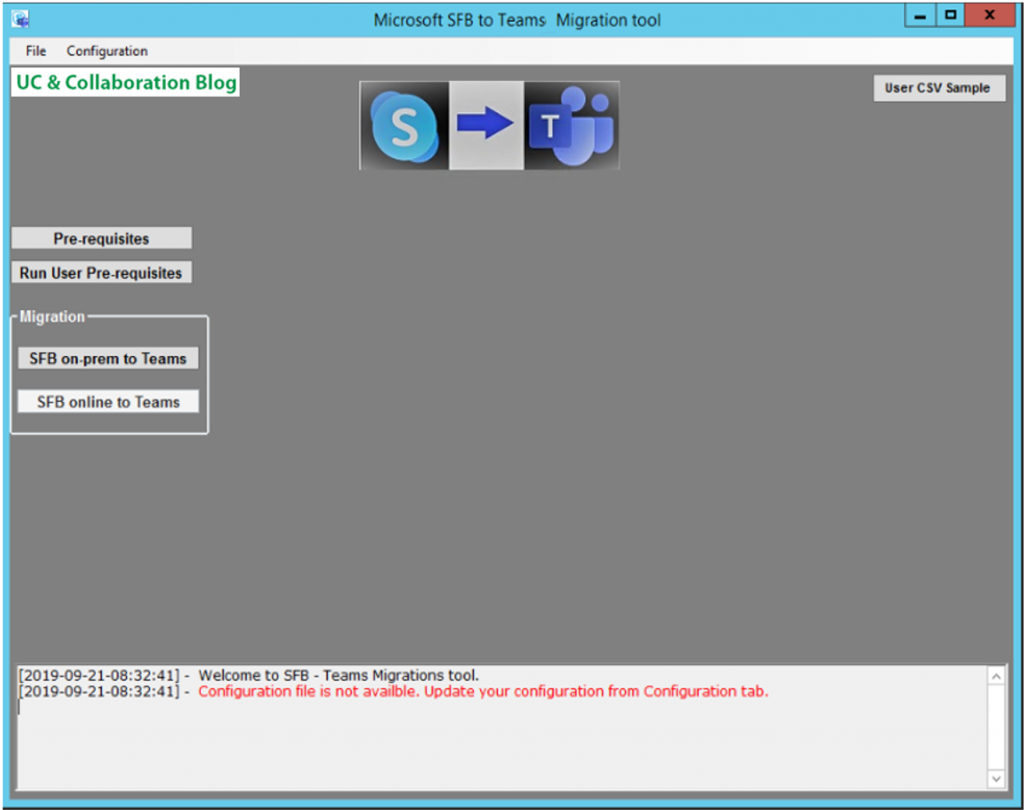 Acknowledgment: Thank you, Amol Patil, for his contribution towards the tool, and this was a great help.
Skype for Business on-prem user to Microsoft Teams-Only mode is not straightforward migration, and it involves extensive planning and preparation. It is starting from preparing your network infrastructure for Teams real-time traffic to updating your SfB Server 2015 on-prem infrastructure (minimum CU8) or SfB Server 2019 to user migration and Teams user adoption and training.
 Microsoft Teams does require add-on licenses compare to Skype for Business, such as Microsoft Teams, Skype for Business online (plan2), Audio Conferencing, and Phone system to use all capabilities.
In the next few weeks, I will be writing blog posts on SfB on-prem to Teams migration planning, preparation, migration, adoption, best practice, and so on.
What SfB To Teams migration tool does?
This tool is a handy tool that helps you immensely to migrate your SfB On-prem and online user to Teams-Only mode; after migration tool will enable users for Enterprise Voice and assign dial-plan and Voice Routing policy.
 The tool will validate prerequisites, including PowerShell Version, Internet connectivity (This required to run online O365 PowerShell command), SfB online module, MS Online module, etc.
This allows you to add your O365 Tenant FQDN and SfB online URL through the configuration button.
The tool allows you to download the CSV sample file that we will use as an input file with a user email address, Online voice routing policy, and Dial-plan.
The tool also enables the user for Enterprise voice, with on-prem Line URI and assign Teams to upgrade policy.
It generates user migration report with migrated, already migrated, skipped, and failed to migrate status.
You can easily export the report by clicking on the export button or use a copy button.
Figure 1.2 shows the sample tools output.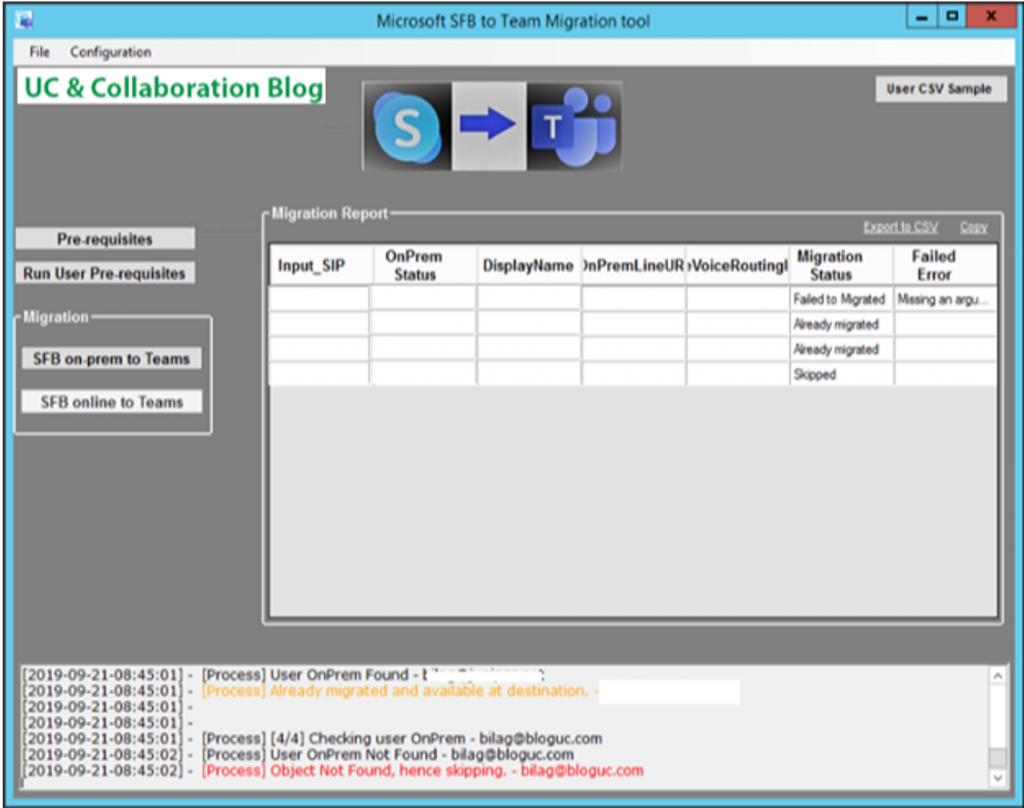 This tool will be available soon for use.
Reference: Microsoft documentation and PowerShell guide. Thank you