Microsoft Teams client for Desktop Web and mobile
92 Views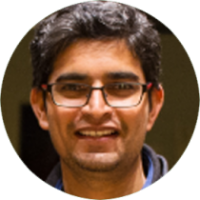 Balu llag
April 16th, 2019
Microsoft Teams clients
Microsoft Teams is Unified communication and collaboration tool which brings together Office 365, to provide a true chat-based hub for teamwork and give customers the opportunity to create a more open, and digital environment. Teams provides a persistent chat capability, content access, calling and meetings, easy access to other components of Office 365. This provides a hub for teamwork that is appropriate for enterprise companies, small organizations and everyone in between.
Teams is hub for teamwork and has many features, however you may have question do I access Teams, this article will provide you complete information on Teams client. Microsoft Teams has clients available for web without installing Teams, desktop (Windows and Mac), and mobile (Android, iOS, and Windows Phone). These clients require an active internet connection and do not support an offline mode today. Microsoft may provide teams client with Offline mode in future.

Teams Web client:
You can access Teams web client by browsing https://teams.microsoft.com is a full, functional client that can be used from a variety of browsers. The browser must also be configured to allow 3rd-party cookies. There is no plugin or download required to run Teams in a web browser.
The Web client performs browser version detection upon connecting to https://teams.microsoft.com and if an unsupported browser version is detected, it will block access to the Web interface and recommend that the user download the desktop client or mobile app.
Browser support:
Teams supports the following internet browsers:
Internet Explorer 11
Microsoft Edge
The latest version of Chrome, plus two previous versions
The latest version of Firefox, plus two previous versions
Safari browser does Teams chat and content but not supporting audio/video call and meeting.
Teams Windows and MacOS clients
Currently, Microsoft Teams is a separate installation from Office 365 ProPlus. But, starting in late February 2019, Teams will be installed by default for new installations of Office 365 ProPlus, starting with Version 1902 in Monthly Channel. If Teams is already installed on the device, no changes are made to that installation of Teams.
Microsoft Teams is available for Windows (7+), both 32-bit and 64-bit versions, and MacOS (10.10+). Both Windows and Mac clients include the same Teams feature set.
Desktop clients provide real-time communications support (audio, video, and content sharing) for team meetings, group calling and private one-on-one calls.
Desktop clients can be downloaded and installed by end users directly from https://teams.microsoft.com/downloads if they have the appropriate local permissions (admin rights are not required to install the Teams client on a PC but are required on a Mac).
IT admins can choose their preferred method to distribute the installation files to machines in their organization such as System Center Configuration Manager (Windows) or Casper Suite (MacOS).
Note: Distribution of the client via these mechanisms is only for the initial installation of Microsoft Team clients and not for future updates.
Teams Mobile clients
Microsoft Teams mobile apps are available for Android, iOS, and Windows Phones, and are geared for on-the-go users participating in chat-based conversations and allow peer-to-peer audio calls. For mobile apps, go to the relevant mobile store for Google Play, Apple App Store, and Microsoft Store.
Supported mobile platforms for Microsoft Teams mobile apps are the following:
Android: 4.4 or later
iOS: 10.0 or later
Windows Phone: Windows 10 Mobile
Mobile apps are distributed and updated through the respective mobile platform's app store only and are not available to be distributed through MDM (mobile device management) solutions or side-loaded.
How do I manage Teams client updates?
Microsoft Teams clients are currently updated automatically by the Microsoft Teams service without IT administrator intervention required. If an update is available, the teams client will automatically download the update and when the app has idled for a period of time, the update process will kick off.
Thank you.