Motivate your team member using Praise feature in Microsoft Teams
185 Views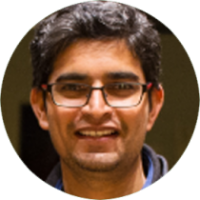 Balu llag
April 2nd, 2019
Motivate Team member using Praise in Microsoft Teams
Recently Microsoft has added "Praise" feature in Teams, this is a new Microsoft Teams feature that gives users the option to send Praise badges to their team member or colleagues. This feature is on-by-default and requires administrator action to disable.
Team members gets motivated and productive when they get recognition for their efforts. Using Teams, it's easy to send commendation to your team member and coworkers with Praise. Using Praise, users will be able to recognize their team member and colleague's contributions by sending various badges on their way. "Leadership," "team player," and "problem solver" are just a few options.
Microsoft has started rolling this out to all Teams organizations and they will complete the rollout in late April 2019. This feature is not currently available for GCC organizations.
What do I disable Parise in Teams?
If you would like to disable this feature, you as an admin will need to make the change by accessing your Microsoft 365 admin center. If you are end-user, then you cannot disable this feature.
How to send praise in Teams?
Send praise using Teams desktop client:
To send praise badge to team member,
Below the compose box for a new message or reply, select Praise Teams Praise Icon or click More options (…) button to find it.
Choose a badge ro praise.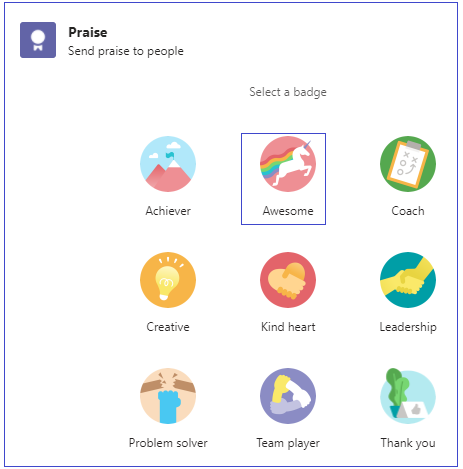 Add the name of the people you want to praise and an optional description and then click "Preview". e.g. I selected "Awesome"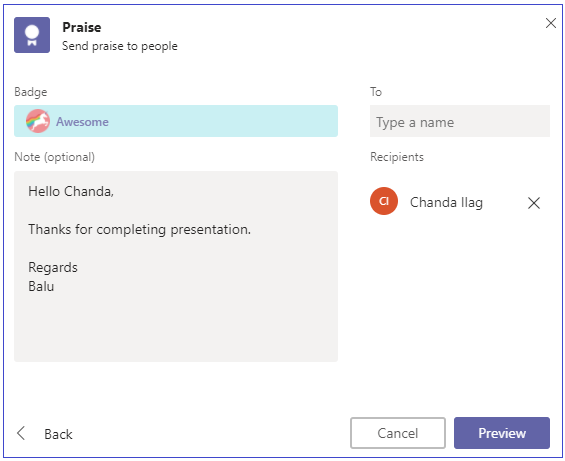 Finally click on send to send badge on way to your team member.
Send praise using Teams Mobile apps:
Same as desktop app you can send praise badge via Teams mobile client:
Below the compose box for a new message or reply, tap More options (…) button > Praise.
Choose a badge.
Add recipient(s), and then tap the note area to add a note.
Tap next.
Start using praise to motivate your team member.
Thank you.