31 Jan

New Updates for Skype for Business Mac with more improvements

Yesterday Microsoft announce SfB Mac updates (16.24) with multiple improvement and stability on existing feature.

There was big ask from SfB Mac user on have a single window for conversation with same user instead multiple windows. Microsoft heard us and added this feature in this update. When Show conversations in separate windows is enabled, all messages from a user or group of users will be displayed in the same top-level window when Show single window for conversations with the same user is checked. Refer the below screenshot.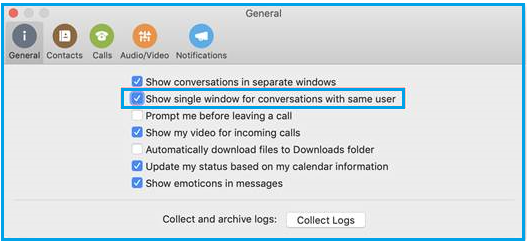 You can download this updates here: https://www.microsoft.com/en-us/download/details.aspx?id=54108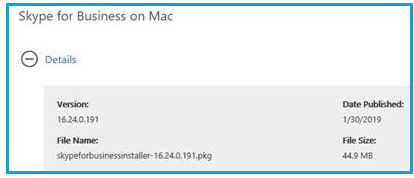 Improvements brought by this Updates:
Improved performance of opening a chat with many messages.

Prevented scrolling to the middle of the chat when opening a chat with many messages.

Updated Skype for Business installer to not require administrator permissions and to not require closing Safari.

Fixed an issue when making a call to a delegator that the delegator's name was displayed when a delegate actually answered the call.

Fixed an issue that muted a user after transferring a call when using a Polycom CX300.

Fixed an issue that prevented rejoining a meeting with Call me at when someone in the meeting was sharing video.

Prevented truncation of the Invite by Email link in the Meeting Information dialog box for some languages.

Fixed several crashing bugs.
Thank you.