14 Apr

Teams meeting custom background feature is available

Teams meeting custom background feature is available

Recently Microsoft announce custom background feature for Teams meeting which will improve meeting experience by adding custom images (preconfigured). Background effects feature for Teams meetings is part of roadmap ID 62890.

Microsoft has started rolling out custom background feature for all Microsoft 365 tenant. Some of organization tenant has already enabled custom background feature and rest of tenants will get this feature soon. As per Microsoft custom background feature will be available to all tenant till May 2020.

How do I use background effect in my Teams meeting?

Custom background effect feature in Teams meetings allows users to select Microsoft provided background images prior to or during a Teams video call/meeting.

Once you join Teams meeting, simply click on more option (…) and then select "Show background effects" and then select one of the available background images and click on Apply (you can preview as well).  Refer below figures to use background effect.

Select Show background effects features in Teams meeting, refer figure 1.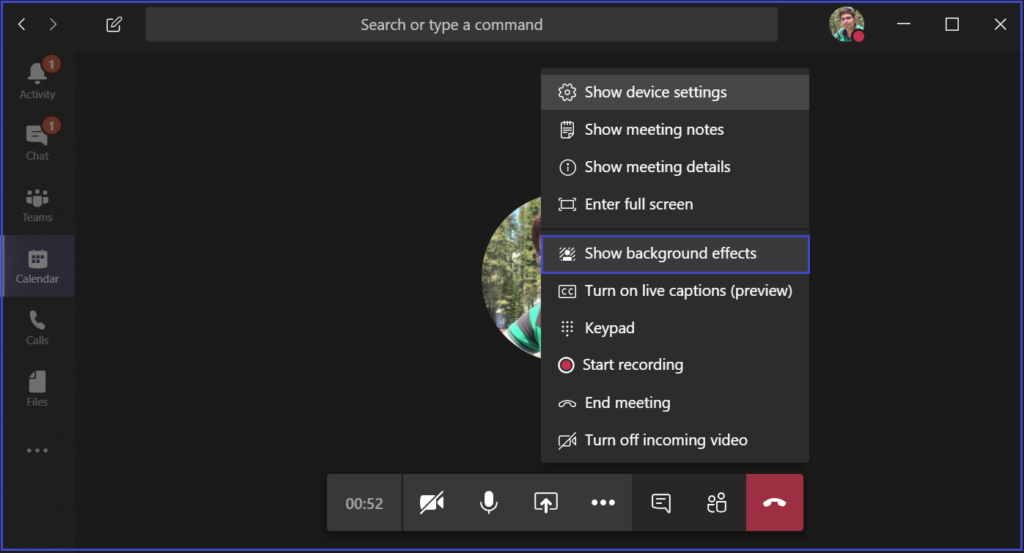 Then select the appropriate image and do the preview as well. Refer figure 2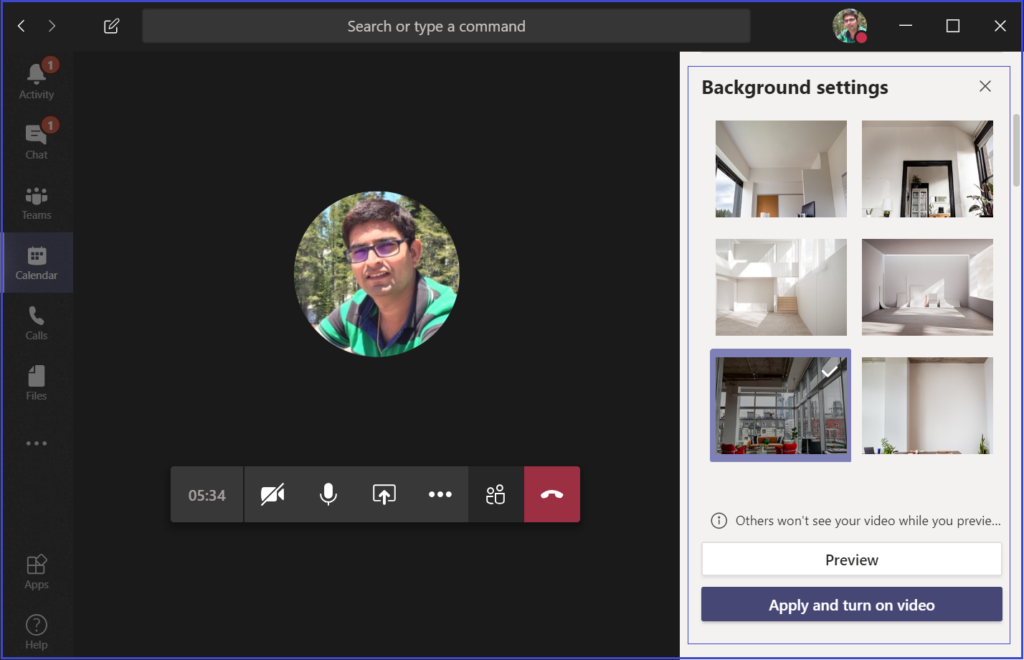 Once you good with preview. Finally turn on the video with selected background image and apply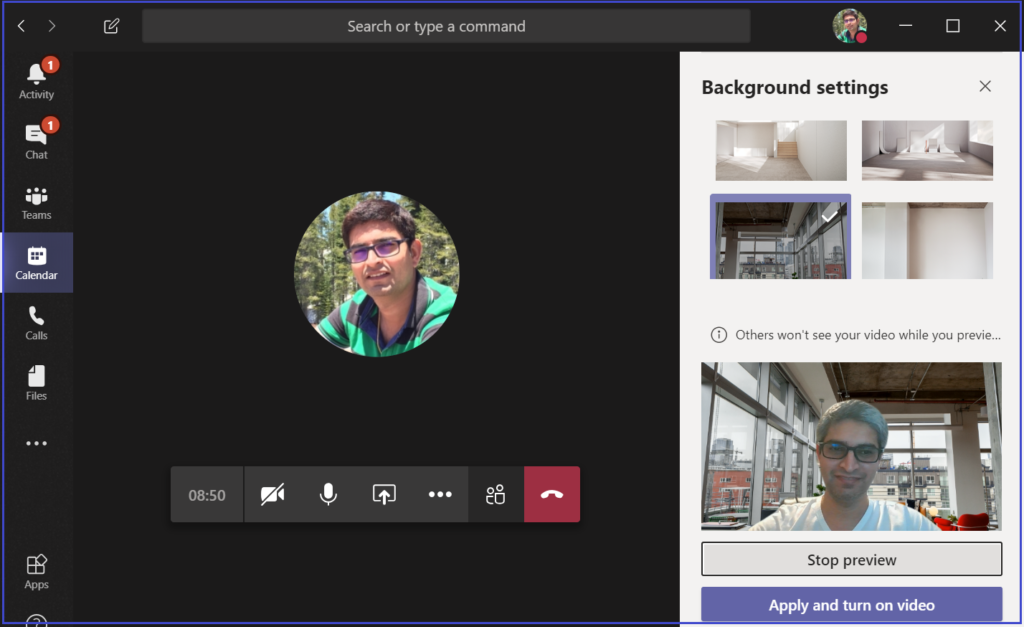 At this time, you cannot upload custom background image using GUI interface in meeting background setting, however this will be available in future.
There is workaround to upload custom image at this time, to do so, simply copy your custom image to below mentioned path for Windows and macOS Teams app and same will be showed in Teams meeting background settings. For example, refer the figure 4, shows that I uploaded custom Image and same will show meeting background setting.
For Windows path: %AppData%\Microsoft\Teams\Backgrounds\Uploads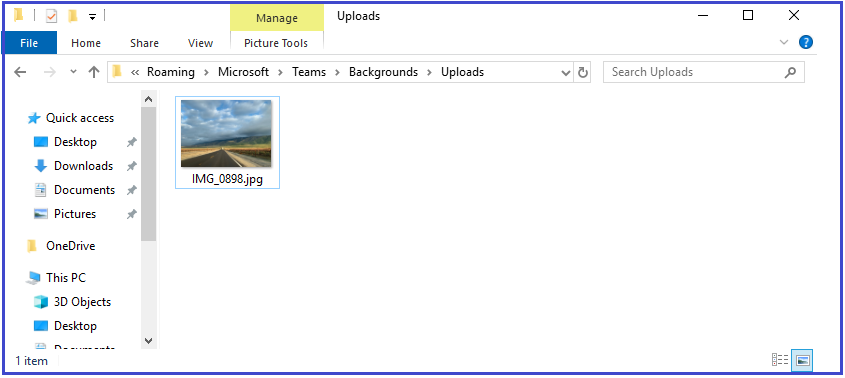 This image showed in Teams meeting background setting. Refer figure 5.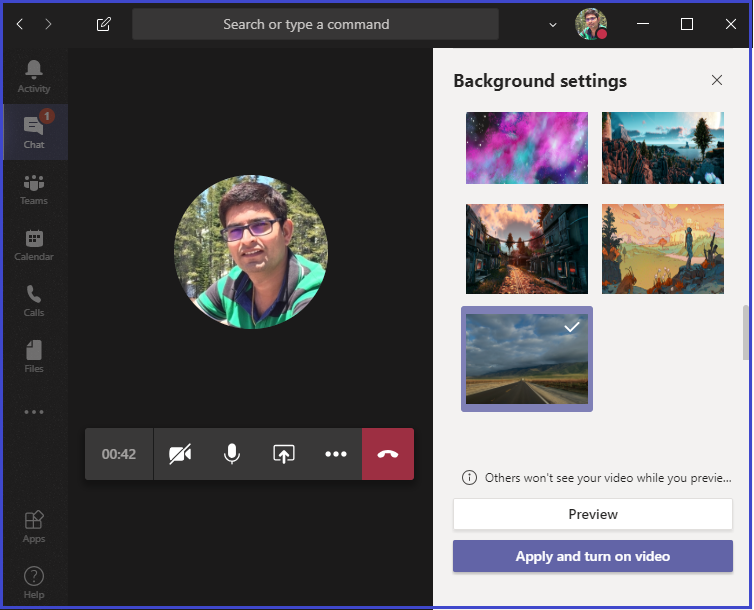 For macOS path: /users/<username>/Library/Application Support/Microsoft/Teams/Backgrounds/Uploads
Thank you.
Reference: Microsoft documents.